Lincoln, Let Us Clean Up Your Mess
EMERGENCY WATER REMOVAL
LINCOLN NEBRASKA
Prompt water removal and extraction is a crucial first step after a water damage event. The amount of water removed will determine how quickly your property will dry, minimizing damage and potential mold growth. At DryHero Water & Mold, we've successfully dried thousands of flooded Lincoln Nebraska area properties by using the most powerful critical water extraction systems available. We can even remove water from your carpet pad.
EVER VIGILANT, EVER UNBELIEVEABLE WATER REMOVAL
Do-it-yourself water extraction is both physically and mentally exhausting. Perhaps the
worst part is that no matter how hard you work, the machine you're using has significant limitations because it was never designed for bulk water removal. Even a $75K carpet cleaning truck with a carpet wand won't get the job done. It certainly can't pull water from the carpet pad, but a few professional water extractors can…and DryHero has four of them.
Let DryHero take the (extractor) wheel. We will calmly and methodically put our self-propelled extraction units to work on our water damaged floor coverings. We will also inspect and evaluate your wet building finishes to determine if they can be saved.
Lincoln water removal at this extreme performance level is perhaps the most valuable service we offer due to its potential to save so many other materials from absorbing moisture and sustaining damage. CONTACT US TODAY
For help with your Lincoln water damage cleanup needs.
WHY
OUR CLIENTS CHOOSE

DRYHERO CRITICAL WATER REMOVAL
DryHero Water & Mold provides 24-Hour emergency water removal service in Lincoln and surrounding areas.
INDUSTRY LEADING WATER EXTRACTION
There is only one critical water extraction machine on the planet capable of removing massive amounts of water from your flooded carpet and pad. DryHero uses that machine exclusively to provide our Lincoln, Nebraska clients with the most value for their water restoration dollar.
Emergency water removal has actually become quite complex. Floor covering materials have changed and if you're not keenly in tune with new building practices, you could actually do more harm than good during the flood extraction process. DryHero is experienced and dependable for critical water removal, which is why so many Lincoln area insurance companies, plumbers, property managers, business and home owners trust DryHero.
FAMILY OWNED & LINCOLN LOCAL
As a small Lincoln Nebraska based business, we keep a very close eye on our water damage extraction projects. We have nothing against large national franchises and chain stores, we just prefer to be Lincoln local. We love sharing helpful flood removal knowledge that you won't find from the internet or most large businesses. Just good old-fashioned midwestern straight talk that has made Lincoln Nebraska iconic.
CRITICAL WATER EXTRACTION OBSESSION
At Lincoln DryHero Water & Mold, we do things a little different. Nobody will remove more water from your flooded carpet and pad. How?
1) We use the water restoration industry's most powerful extraction units.
2) Our people have extraction obsession…we are that OCD!

THE SCIENCE BEHIND WATER REMOVAL
WHY WATER REMOVAL MATTERS
A 1,200 square foot basement where only the carpet is only damp, but pad is wet, holds approximately 374 gallons of water. DryHero's extraction tools will remove as much as 95% of that water, leaving just under 19 gallons in the structure to evaporate during the drying process. With professional drying, we can remove that remaining 19 gallons out in a matter of days.
WATER REMOVAL VS EVAPORATION
Now, compare that with a shop vacuum or carpet cleaner, where the process is less than 70% efficient, leaving behind more than 131 gallons. An industrial grade dehumidifier is only capable of removing about 5-12 gallons of water per day. Even with two professional dehumidifiers, that basement will take 13 days to dry. Much longer than the typical 72 hour mold window. You simply can't evaporate remaining water fast enough to avoid problems, you're better off tearing everything out from 48" down.
But don't despair! There's an alternative to such a mess. We can save most, if not all, of your basement, and without mold growth. Here to save your rainiest day!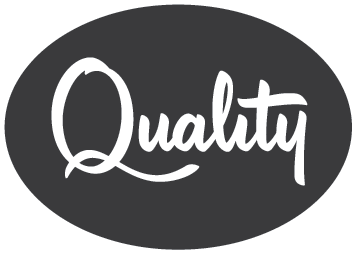 Ritch was extremely knowledgeable and professional. He explained exactly what was going on and made it easy to understand. I highly recommend DryHero to anyone in need of their services!
After having symptoms of mold toxicity I called Rich and he was at our house the next morning! He was very thorough and when the results came back with high levels he explained exactly what we needed to do to take care of it. We had Rich come back and test a couple months later & we have resolved our mold issue! Awesome experience & would definitely recommend to anyone who needs mold testing done!
I called Ritch in the morning and he was at my place by noon. He was thorough and professional. He gave his professional opinion and suggested course of action that was reasonable and effective. He held true to his word. I recommend DRYHERO for any service that he provides!
Ritch was super quick to respond to my inquiry and was able to get out to my house within a day! He checked out all my areas I was concerned about plus some and gave my pointers of what we needed to do so we weren't spending a ton of money.
I have been so pleased and impressed with the service and work that Ritch and his team have done for us! They are prompt, considerate, detail-oriented and go above and beyond with their service. I would highly recommend Dry Hero!
Ritch is a straight shooter! He's been in the Lincoln area for a long time, and he'll only be honest and direct. Very competitive pricing. I highly recommend this guy without any reservations whatsoever! He's your guy!
DETERMINATION & RESTORATION DISTRIBUTED BY THE DRYHERO WATER & MOLD CO.
SOURCED WITHIN BEAUTIFUL LINCOLN, NEBR. WE CAN HELP
Water doesn't stand a chance.
LINCOLN WATER DAMAGE
MEET YOUR MATCH
Emergency water removal, damage restoration and mold remediation is our business, and Lincoln Nebraska is our home. If you suspect water or mold damage, we offer expert advice, inspection, testing and 24/7 emergency service.
WATER DAMAGE CLEANUP FAQS
LATEST NEWS, RESTORATION TIPS AND ADVICE
HOW DOES MOLD GROW IN YOUR HOME? Mold spores are everywhere in our outdoor environment, so naturally they end up inside our home, contained in our dust. However, you never want to have mold growing in your household. When mold grows indoors, it's an indication of a...
read more