Lincoln's Water Damaged Wood Flooring Experts
HARDWOOD FLOOR DRYING
LINCOLN NEBRASKA
Warm, beautiful hardwood flooring…water damaged! Can there be anything more disheartening than to see your home's wood floors turn into a cupped washboard? Solid wood flooring is beautiful, complicated but also forgiving. Since the 1600s, wood has been the flooring material of choice for a reason. Because wood flooring is…amazing!
DryHero has an old-school respect for solid plank wood flooring. When it's damaged by water, it demands respect and understanding. We LOVE drying and saving water damaged hardwood flooring, but sometimes it's simply not the best option for our clients. Don't despair because if you live near Lincoln, Nebraska you're in luck because we'll give you an honest, competent assessment of your water damaged wood flooring damage. We will tell you what's best for you, not for us!
EVER VIGILANT, EVER SAVING HARDWOOD FLOORING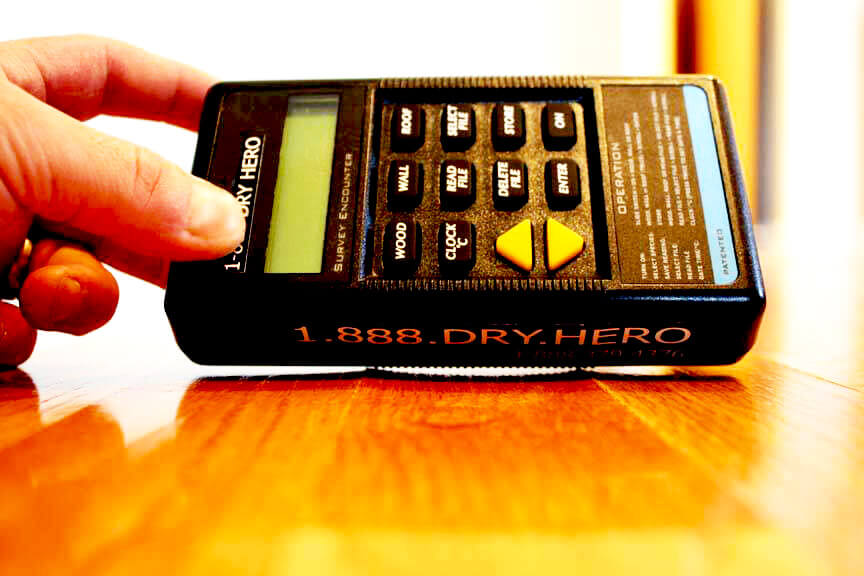 Cupped, water damaged hardwood flooring is one of the most difficult and complicated materials to dry and requires experience, finesse and good judgement to reverse the damage. At DryHero, 24/7 we have been trained in the use and application of state-of the-art wood floor drying systems to help save your wet wood floor. Countless variables on wood materials, finishes and installation techniques and age makes every wood floor we save unique.
If your solid plank wood floor has been exposed to water, we urge you to call. Before you tear out your wood flooring or choose to have a water damage restoration contractor attempt to dry it, call 402-438-2379 for a second opinion. CONTACT US NOW
For help with your Lincoln mold removal and cleanup needs.
WHY
OUR CLIENTS CHOOSE

DRYHERO HARDWOOD FLOOR DRYING
We've dried, saved, restored and replaced acres of solid wood flooring. Solid wood plank floors are simple and complicated at the same time. Our wood floor clients trust us for our experience and candor.
Thanks to our amazing clients, we have some of the highest service ratings of any water damage company in Lincoln.
GREAT PEOPLE YOU'RE GONNA LOVE
There's no secret to our success because when DryHero is on the job, you can give the nanny-cam a rest. Nowhere will you find people more focused on delivering quality results. Our priority is to treat our clients and their properties with the care and respect they deserve.
FAMILY OWNED & LINCOLN LOCAL
We are candid, honest and not pushy. When you call, you'll likely be speaking to Ritch, the owner, with 37 years of restoration/remediation experience. We love sharing helpful information that you won't find from the internet or most large businesses. Just good old-fashioned midwestern straight talk that has made Lincoln Nebraska iconic.
The crew at DryHero is simply wired different. Driven by results, powered by obsession. Technicians like Vincent and Josh are obsessed. Great people.
COMPETENT WOOD FLOOR DRYING LINCOLN
avoid another disaster,
don't let your water
damaged flooring turn into
a mold remediation project
Wood flooring can last a century or more, but it can also hide structural defects and mold growth. Avoid another disaster, don't let your water damaged floor turn into a mold remediation project. DryHero Water & Mold has helped thousands of Nebraskans get their lives back in order the easy way. When water damages your wood flooring, the drying remedy can't come fast enough. As an emergency service company, we treat every issue like an emergency, so you can get back to normal.
At DryHero Water & Mold, reliability and value are in our DNA. Client's rely on what we communicate to them, so it's our professional obligation to be competent and efficient in our flooded floor restoration. Midwestern work ethic coupled with a results oriented mindset enables us to deliver cost-effective drying solutions, while exceeding industry standards.
When you choose DryHero Water & Mold, we want you to feel confident you've made the right decision. Drying wood flooring is labor-intensive in terms of evaluating and monitoring progress of moisture liberation. Much can go wrong with this beautiful floor covering, that's why we will always advise our clients on what's best for THEM, not for us. Trust, that's what we would expect from a local hero.
HAVE QUESTIONS? Call now…we're here to help
LINCOLN PROPERTY DAMAGE SERVICES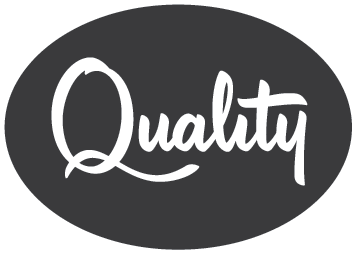 Ritch was extremely knowledgeable and professional. He explained exactly what was going on and made it easy to understand. I highly recommend DryHero to anyone in need of their services!
After having symptoms of mold toxicity I called Rich and he was at our house the next morning! He was very thorough and when the results came back with high levels he explained exactly what we needed to do to take care of it. We had Rich come back and test a couple months later & we have resolved our mold issue! Awesome experience & would definitely recommend to anyone who needs mold testing done!
I called Ritch in the morning and he was at my place by noon. He was thorough and professional. He gave his professional opinion and suggested course of action that was reasonable and effective. He held true to his word. I recommend DRYHERO for any service that he provides!
Ritch was super quick to respond to my inquiry and was able to get out to my house within a day! He checked out all my areas I was concerned about plus some and gave my pointers of what we needed to do so we weren't spending a ton of money.
I have been so pleased and impressed with the service and work that Ritch and his team have done for us! They are prompt, considerate, detail-oriented and go above and beyond with their service. I would highly recommend Dry Hero!
Ritch is a straight shooter! He's been in the Lincoln area for a long time, and he'll only be honest and direct. Very competitive pricing. I highly recommend this guy without any reservations whatsoever! He's your guy!
DETERMINATION & RESTORATION DISTRIBUTED BY THE DRYHERO WATER & MOLD CO.
SOURCED WITHIN BEAUTIFUL LINCOLN, NEBR.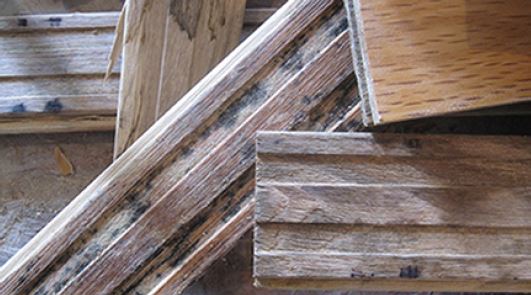 IMPORTANCE OF DRYING WET WOOD FLOORING
When wood flooring is water damaged, there are three primary negative results that concern us:
 1) permanent structural damage
 2) squeaks and creeks cause by mechanical decoupling
 3) mold growth
It is our objective to avoid these negative outcomes. "Normal" moisture content for a wood floor can vary from as low as 6% to as high as 12%. A flooded or water damaged wood floor can achieve 40% moisture content and remain wet enough to support mold growth for weeks and even months if left to naturally dry on its own. According to the EPA, in as little as 48 – 72 hours, mold is capable of growing on wet materials. Leaving wet wood flooring to naturally air dry is not worth the potential risk. WE CAN HELP
Mold doesn't stand a chance.

LATEST NEWS, RESTORATION TIPS AND ADVICE
HOW DOES MOLD GROW IN YOUR HOME? Mold spores are everywhere in our outdoor environment, so naturally they end up inside our home, contained in our dust. However, you never want to have mold growing in your household. When mold grows indoors, it's an indication of a...
read more