THE POWER TO TAKE BACK YOUR INDOOR AIR QUALITY
MOLD REMOVAL
WITHOUT THE FEAR
Mold is capable of growing almost anywhere in our home or business. When mold goes unnoticed it can be harmful to building occupants, being linked to asthma, sinus problems, burning eyes and more. DryHero Water & Mold is a complete mold remediation company that consistently provides the highest rated damage cleaning services in Lincoln Nebraska. Providing expert mold inspection, testing and decontamination protocols to locate and resolve mold damage in carpet, sheetrock, cabinets, carpet, air ducts and even furniture.
This is no time for uncertainty. Hiring the wrong mold cleanup company can impact the quality, cost and long term success of your remediation project. We love sharing our decades of mold removal experience. Even if you just suspect a problem, feel free to call to discuss your mold exposure concerns. Here to save your rainiest day.
EVER VIGILANT, EVER SEEKING HIDDEN MOLD
When it comes to mold contamination, we're concerned about what we can't see. Mold spores so small that over 20 million could fit onto a postage stamp. These ultra-light, micron-sized mold spores are impossible to recover without professional remediation procedures, HEPA filtration equipment and testing. Improperly removing mold contaminated materials can release an unimaginable number of spores and toxins, slowly spreading and settling out of the air for days and even weeks.
The value of successful mold removal is avoiding cross-contamination of other areas of the building, air handling system, furnishings and occupants during the cleanup process. Professional remediation is a complete cleanup system that involves detailed assessment, containment, treatment, recovery, and moisture verification in order to avoid the mold from growing back. Before trying to tackle your own mold project, please call us to discuss precautions or schedule a free assessment and estimate. CONTACT US NOW
For help with your Lincoln mold removal and cleanup needs.
WHY
OUR CLIENTS CHOOSE

DRYHERO MOLD REMEDIATION
With mold damage, there simply isn't time for second best. For decades, mold remediation and removal has been our core service – so we understand the urgency to act when it appears. Our professional obligation is to efficiently and professionally restore your home or business to a safe condition, the first time.
We didn't purchase our knowledge from a franchise or chain store program. Rather, DryHero was built on 35 years of real-world remediation experience, and we wouldn't have it any other way.
Thanks to our amazing clients, DryHero Water & Mold has the highest service ratings of any remediation company in Lincoln. As a small, family owned business, we are humbled. We've never had a single complaint filed with the Better Business Bureau.
GREAT PEOPLE YOU'RE GONNA LOVE
When DryHero is on the job, you can give the nanny-cam a rest. Nowhere will you find people more focused on delivering quality results. Our priority is to treat our clients and their properties with the care and respect they deserve.
FAMILY OWNED & LINCOLN LOCAL
We are candid, honest and not pushy. When you call, you'll likely be speaking to Ritch, the owner, with 37 years of restoration/remediation experience. We love sharing helpful information that you won't find from the internet or most large businesses. Just good old-fashioned midwestern straight talk that has made Lincoln Nebraska iconic.
The crew at DryHero is simply wired different. Driven by results, powered by obsession. Technicians like Vincent and Josh are obsessed. They have a critical eye for defects, imperfections and dust.
FAST, RELIABLE, AND AFFORDABLE LINCOLN MOLD CLEANUP
DryHero Water & Mold has helped thousands of Nebraskans get their lives back in order the easy way. When you find mold in your home or business, the cleanup remedy can't come fast enough. As an emergency service company, we're used to emergency response and demanding timelines. We approach mold removal projects with a sense of urgency, so you can get your home or business back to normal.
At DryHero Water & Mold, reliability and value are in our DNA. We feel it's our obligation to our Lincoln Nebraska clients to be competent and efficient in our remediation work. Midwestern work ethic coupled with a results oriented mindset enables us to deliver cost-effective mold remediation, while exceeding industry standards. It gives us great satisfaction to help our clients with what can be a stressful time in their lives. That's what we would expect from a local hero.
When you choose DryHero Water & Mold, we want you to feel confident you've made the right decision. Before, during and after the remediation process, we're evaluating and verifying the successful removal of your contamination. Results are always a critical benchmark when evaluating a mold remediation company, but so is response time, reliability and affordability is Lincoln Nebraska's mold cleanup service provider and value is in our DNA.
HAVE QUESTIONS? Call now…we're here to help
MOLD REMEDIATION SERVICES IN LINCOLN
Mold can be a dangerous health hazard, and it can grow as a result of many different causes from an undetected under cabinet kitchen sink leak, to sitting water left behind by floods.  Mold can grow in unexpected places, undetected for months or even years, posing serious health dangers to you and your family.  DryHero has the knowledge, the skill, the expertise, and the tools to remove dangerous mold from both commercial and residential properties.  We will ensure to remove mold quickly and permanently.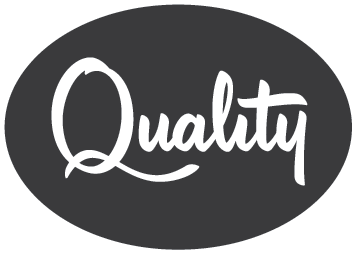 Ritch was extremely knowledgeable and professional. He explained exactly what was going on and made it easy to understand. I highly recommend DryHero to anyone in need of their services!
After having symptoms of mold toxicity I called Rich and he was at our house the next morning! He was very thorough and when the results came back with high levels he explained exactly what we needed to do to take care of it. We had Rich come back and test a couple months later & we have resolved our mold issue! Awesome experience & would definitely recommend to anyone who needs mold testing done!
I called Ritch in the morning and he was at my place by noon. He was thorough and professional. He gave his professional opinion and suggested course of action that was reasonable and effective. He held true to his word. I recommend DRYHERO for any service that he provides!
Ritch was super quick to respond to my inquiry and was able to get out to my house within a day! He checked out all my areas I was concerned about plus some and gave my pointers of what we needed to do so we weren't spending a ton of money.
I have been so pleased and impressed with the service and work that Ritch and his team have done for us! They are prompt, considerate, detail-oriented and go above and beyond with their service. I would highly recommend Dry Hero!
Ritch is a straight shooter! He's been in the Lincoln area for a long time, and he'll only be honest and direct. Very competitive pricing. I highly recommend this guy without any reservations whatsoever! He's your guy!
DETERMINATION & RESTORATION DISTRIBUTED BY THE DRYHERO WATER & MOLD CO.
SOURCED WITHIN BEAUTIFUL LINCOLN, NEBR. WE CAN HELP
Mold doesn't stand a chance.

LATEST NEWS, RESTORATION TIPS AND ADVICE
HOW DOES MOLD GROW IN YOUR HOME? Mold spores are everywhere in our outdoor environment, so naturally they end up inside our home, contained in our dust. However, you never want to have mold growing in your household. When mold grows indoors, it's an indication of a...
read more