DOING OUR PART TO DEFEAT LINCOLN WATER DAMAGE
WATER DAMAGE RESTORATION PRO'S
READY TO HELP
When water damages your home, prompt action makes a difference in the recovery outcome. There simply isn't a Lincoln water damage restoration company with better customer reviews than DryHero. When you need dependable, affordable flood cleanup service, you need the service team trusted by local business and homeowners. We have decades of experience and have helped thousands of Nebraska water cleanup clients get their lives back the easy way.
We never charge for an on-site evaluation of your unique water damage event. No matter how big or small, we want to be your choice for restoration service. We welcome and encourage you to call. Even if you just have questions, we love sharing our knowledge of water damage dos, don'ts and precautions.
EVER VIGILANT, EVER DEFEATING HIDDEN WATER
The greatest risk with water damage is often what we can't see. Hidden, trapped water migrates deep into your home's structure and is completely invisible without specialized moisture detection equipment. This matters because materials that are wet for too long will eventually support mold growth. Every hour that passes allows water to seep deeper into your damaged building finishes.
IR thermal imaging cameras are amazing but have limitations. Fear not because DryHero Water & Mold has a virtual arsenal of professional-grade drying equipment, sensitive moisture detection meters and deep probes engineered to locate and completely dry your home or business. That's important because trapped water eventually results in hidden mold growth. Properly dry and restore your home the first time with DryHero of Lincoln. CONTACT US NOW
Water damage doesn't stand a
chance!
WHY
OUR LINCOLN CLIENTS CHOOSE

DRYHERO WATER DAMAGE RESTORATION
We at DryHero have decades of experience helping countless Nebraska business and homeowners from water damage. When your Lincoln home is water damaged, there simply isn't time for second best. Water damage restoration is our core service, so we understand that with every passing hour, water migrates deeper into your carpet, walls and cabinetry. We feel obligated to be competent, dependable and affordable as we clean up and dry your property.
Thanks to our amazing clients, no water damage cleanup company in Lincoln has higher customer ratings. As a small, family owned business, we are humbled and proud.
GREAT PEOPLE YOU'RE GONNA LOVE
When DryHero is on the job, you can give the nanny-cam a rest. Nowhere will you find people more focused on delivering quality restoration results. Our priority is to treat our clients and their properties with the care and respect they deserve.
FAMILY OWNED & LINCOLN LOCAL
We are candid, honest and not pushy. When you call, you'll likely be speaking to Ritch, the owner, with 37 years of restoration/remediation experience. We love sharing helpful flood damage knowledge that you won't find from the internet or most large businesses. Just good old-fashioned midwestern straight talk that has made Lincoln Nebraska iconic.
WATER DAMAGE RESTORATION OBSESSION
The crew at DryHero is simply wired differently. Driven by results, powered by obsession. Technicians like Vincent and Josh, we all have water damage restoration obsession. Doing our part to defeat water damage wherever it exists.
MADE WITH 100% GENUINE
 GRATITUDE
THANK YOU LINCOLN, NEBR.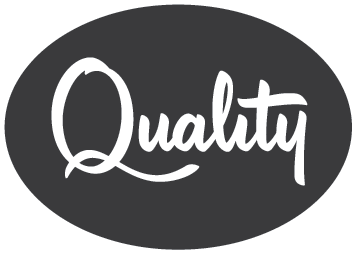 Ritch was extremely knowledgeable and professional. He explained exactly what was going on and made it easy to understand. I highly recommend DryHero to anyone in need of their services!
After having symptoms of mold toxicity I called Rich and he was at our house the next morning! He was very thorough and when the results came back with high levels he explained exactly what we needed to do to take care of it. We had Rich come back and test a couple months later & we have resolved our mold issue! Awesome experience & would definitely recommend to anyone who needs mold testing done!
I called Ritch in the morning and he was at my place by noon. He was thorough and professional. He gave his professional opinion and suggested course of action that was reasonable and effective. He held true to his word. I recommend DRYHERO for any service that he provides!
Ritch was super quick to respond to my inquiry and was able to get out to my house within a day! He checked out all my areas I was concerned about plus some and gave my pointers of what we needed to do so we weren't spending a ton of money.
I have been so pleased and impressed with the service and work that Ritch and his team have done for us! They are prompt, considerate, detail-oriented and go above and beyond with their service. I would highly recommend Dry Hero!
Ritch is a straight shooter! He's been in the Lincoln area for a long time, and he'll only be honest and direct. Very competitive pricing. I highly recommend this guy without any reservations whatsoever! He's your guy!
DETERMINATION & RESTORATION DISTRIBUTED BY THE DRYHERO WATER & MOLD CO.
SOURCED WITHIN BEAUTIFUL LINCOLN, NEBR.
WHY DRYHERO WATER DAMAGE RESTORATION
If you have water damage in Lincoln Nebraska, avoid another disaster and call DryHero Water & Mold. We understand that choosing a water damage restoration contractor when your home or business is already flooded is stressful. What can you trust? A flashy website, self-promoting claims or a salesman over the phone? Consider trusting DryHero Water & Mold, the company thousands of Lincoln area residents have chosen. We don't promise to be everything to everyone. We don't restore fire damage, replace your roof or sharpen your scissors. But if you have water or mold damage, it's our opinion that DryHero is the best call you can make. Please give us a call to discuss your cleanup related questions and concerns.
Our mission is unique in the property insurance restoration industry. YOU are our client, not your insurance carrier. We believe in being an advocate for our clients and helping them navigate the water damage process. We'll explain what cleanup and repair choices are best for you, not DryHero. When water damages your home or business, you don't get a second chance to prevent mold growth. We're experienced, knowledgeable and capable of properly cleaning up and drying out your flood damage, the first time. Nationally trained, certified and based right here in Lincoln, Nebraska. Expert service with good old-fashioned Nebraska values.
FAST, RELIABLE, AND AFFORDABLE FLOOD CLEANUP
DryHero Water & Mold works hard to be Lincoln's fast, reliable and affordable flood restoration company. We've helped thousands of Nebraskans get their lives back in order the easy way. We are professionally obligated to our clients to be competent, efficient and honest in our restoration work. Midwestern work ethic coupled with a results oriented mindset enables us to deliver cost-effective flood restoration. It gives us great satisfaction to help our clients during a stressful damage event, to hear that they felt they made the right choice. That's what we would expect from a hero.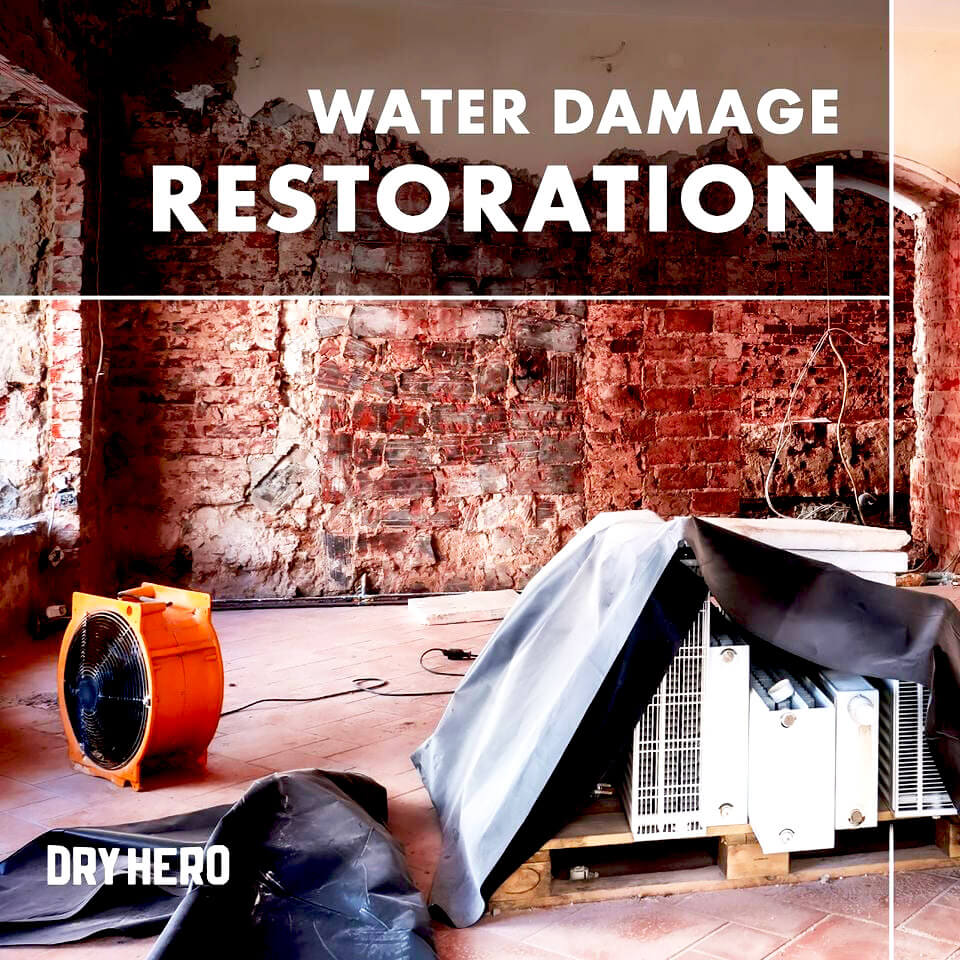 WATER DAMAGE AND DRY OUT SERVICES
When you need dependable, affordable water damage cleanup and Lincoln dry out service, DryHero is the company trusted by businesses, insurance companies, property managers, plumbers and building contractors. Since mold growth is driven by moisture content, it's crucial that water is removed and the structure dried as quickly as possible. We use sensitive moisture detection equipment to document that your home is safe and dry.
LINCOLN BASEMENT WATER DAMAGE
Modern basements in Lincoln have beautiful finishes, amenities and furnishings. However, Lincoln basement water damage can be devastating when it strikes. Drain tile systems and sump pumps, designed to protect Lincoln basements, often don't. Finished basements present unique water cleanup and drying challenges that are unique to them. Concrete slabs, floor coverings, wall insulation, vapor barriers and cabinetry all respond to basement water damage differently than other parts of your home.
SEWAGE BACKUP CLEANUP & REMOVAL
Lincoln sewage cleanup and sewage backup removal, regardless what you call it, is one of the most difficult forms of water damage. DryHero thoroughly removes, sanitizes and even tests for sewage contamination. Category 3, referred to as "black water" by the IICRC, is water that has the potential to be grossly contaminated. Floor drain overflow, sewage backup and septic systems are all black water sources. Before you try cleaning up sewage contamination, we urge you to call 402-438-2379.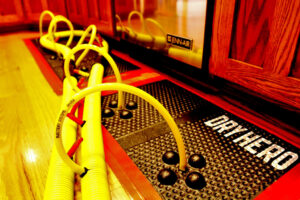 WHAT TO EXPECT FROM YOUR LINCOLN WATER DAMAGE RESTORATION
From Ritch Paprocki, owner of DryHero Water & Mold:
"I began my career in the water damage restoration industry in 1985, while still in high school, and have been truly hooked since. Restoration obsession my wife calls it. The industry has been good to me. It helped pay for a degree from the University of Nebraska – Lincoln's College of Engineering and today supports my family. So when you call DryHero, it's not just business, it's deeply personal.
I've worked for large national insurance restoration franchises, managed catastrophic losses, have seen mistakes made and made plenty of my own. What to expect from your Lincoln water damage restoration? Honestly, it will depend on the restoration company and their people. Expect experience, competence and honesty from DryHero Water & Mold."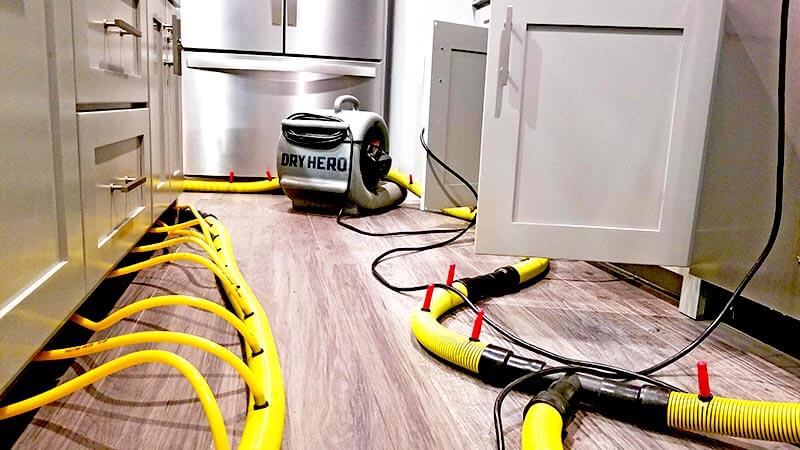 WE CAN HELP
Mold doesn't stand a chance.
WATER DAMAGE CLEANUP FAQS