WE MAKE PROPERTY RESCONSTRUCTION SIMPLE
LINCOLN
WATER DAMAGE REPAIR

SERVICE
If you're in need of property damage repair services due to water and mold damage in the Lincoln area, our artisans are skilled in the tradition of old-school building reconstruction and repair techniques. Proper framing, air sealing, tight insulation, seamless drywall and finish carpentry that looks like it was born there. Our Lincoln water damage reconstruction services are that good. Call is today for a free, detailed repair estimate.
EVER VIGILANT, EVER REPAIRING WATER DAMAGE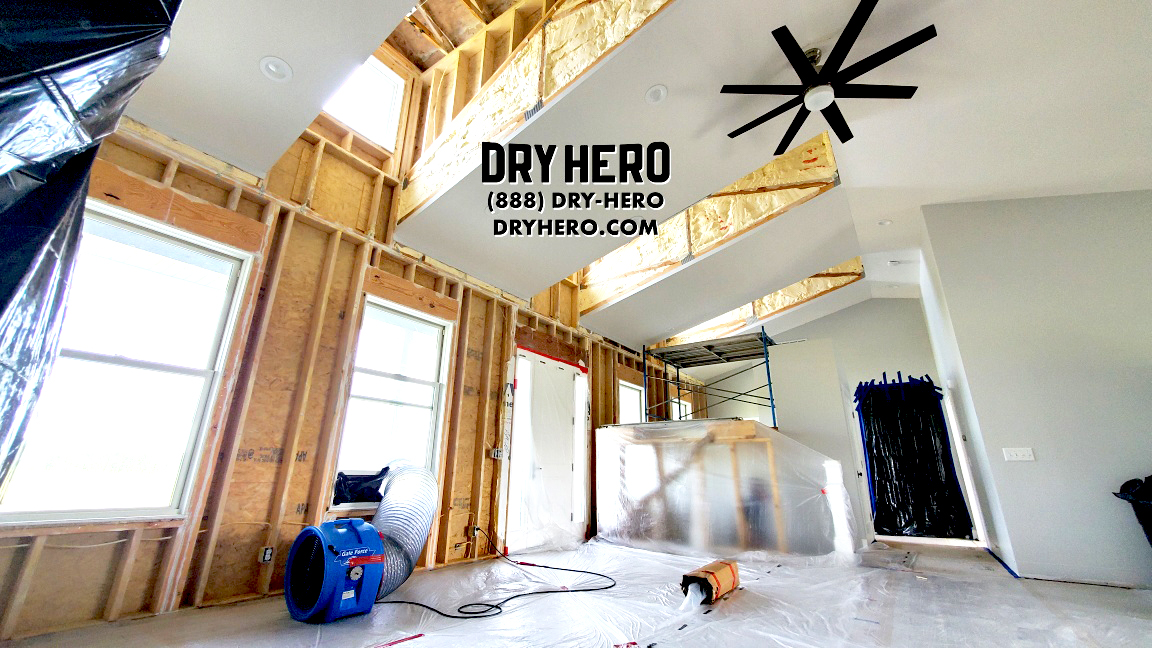 WHY
OUR CLIENTS CHOOSE

DRYHERO PROPERTY DAMAGE REPAIR
Perhaps nothing is more intimidating than identifying, screening and hiring a damage repair contractor, even in Lincoln. Who's reliable, skilled and affordable? Now add the stress of navigating the reconstruction after an unforeseen, unplanned water or mold damage event. Talk about tough work.
Consider letting us repair your damaged Lincoln property. Dependable, prompt and dust free reconstruction work. Call Now for a free, detailed estimate. CONTACT US NOW
The most power name in damage repair.
WHY
OUR LINCOLN CLIENTS CHOOSE

DRYHERO PROPERTY DAMAGE REPAIR
WE'VE GOT YOU COVERED… RECONSTRUCTION WITHOUT THE FEAR & FRUSTRATION
Bacteria are fascinating. Completely invisible to the naked eye, they exist with our without oxygen and can make their own food by using the energy by consuming decaying organisms. Growing bacteria in sewage, and even in our sink drains, creates ammonia and hydrogen sulfide gas, that rotten egg smell you sometimes get after running water. Bacteria in sewage backups are blamed for common diarrhea…ewe!
The hardy bacteria in Lincoln's raw sewage can be extremely difficult to kill. And we are actually making things worse with pesticides, antibiotics and pharmaceuticals potentially creating "superbugs". Could there be a better company to battle "super" bacteria than DryHero?
GREAT PEOPLE YOU'RE GONNA LOVE
When DryHero is on the job, you can give the nanny-cam a rest. Nowhere will you find people more focused on delivering quality results. Our priority is to treat our clients and their properties with the care and respect they deserve.
Your time is important, so we owe it to our clients to show up on time, when we say we will.
At DryHero Water & Mold, value is in our DNA. Quality damage repair without the worry of overpaying. It's our obligation to provide our clients with honest and transparent pricing.
Eliminate the fear of quality, our workmanship is guaranteed for five years.

OUR MOST COMMON LINCOLN WATER DAMAGE REPAIRS
CARPET CLEANING & REPAIR
Carpet is a common flooring finish to be damaged by water. Carpet cleaning, carpet pad replacement, seam repair, carpet re-stretch and carpet replacement are common carpet water damage repairs.
MDF & HDF DAMAGE
MDF (medium density fiberboard) and HDF (high density fiberboard) are great materials…as long as they don't get wet. Once these materials deform from moisture exposure, we replace them.
DRYWALL REPAIR AND REPLACEMENT
Drywall is one of the least moisture tolerant materials in your home. The density of gypsum is slow to release moisture and the paper surface of sheetrock supports mold growth. Water damaged drywall flood cuts and replacement are common repairs.
INSULATION REPAIR AND REPLACEMENT
Cellulose and fiberglass insulation can be dried and saved, as long was the water has someplace to go. Water saturated insulation is often removed and replaced as a matter of critical structure drying requirements.
BASE TRIM REPLACEMENT
Commercial vinyl base cove and wood base trim are usually damaged by water discharge and intrusion.  Vinyl cove prevents sheetrock from drying and wood base trim absorbs water and deforms. Wood base trim can be dried, but replacement is a common repair.
CABINET REPAIR AND REPLACEMENT
Water damaged cabinetry is expensive to repair and even more to replace. Cabinet construction will dictate or ability to repair versus replace water damaged cabinets.
SHOWER WATER DAMAGE & REPAIR
What makes a tiled shower able to resist exposure to water also makes it vulnerable to water damage.  Showers must be carefully evaluated for trapped moisture and repair versus complete replacement.
PAINTING, STAINING & FINISHING
At DryHero Water & Mold, value is in our DNA. Quality damage repair without the worry of overpaying. It's our obligation to provide our clients with honest and transparent pricing.
HARDWOOD FLOORING REPAIR
Hardwood floor drying and replacement is truly a finesse water damage restoration skill. Hardwood floors can be saved under certain circumstances. Wood floor replacement sometimes is a better option.
LUXURY VINYL PLANK REPAIR & REPLACEMENT
Eliminate the fear of quality, our workmanship is guaranteed for five years. WATER DAMAGE REPAIR SERVICES
Water damage is devastating.  Your carpet, hardwood floors, walls, and even the structure of your home can be severely damaged depending on the type of water damage your property experiences.  That's why DryHero is always ready to restore and repair your home or business, no matter if the damage is a result of heavy rains or a broken appliance, we will ensure to repair your property and prevent further damage and mold growth.  
FAST, RELIABLE, AND AFFORDABLE FLOOD CLEANUP
DryHero Water & Mold works hard to be Lincoln's fast, reliable and affordabe flood restoration company. We've helped thousands of Nebraskans get their lives back in order the easy way. We are professionally obligated to our clients to be competent, efficient and honest in our restoration work. Midwestern work ethic coupled with a results oriented mindset enables us to deliver cost effective flood restoration. It gives us great satisfaction to help our clients during a stressful damage event, to hear that they felt they made the right choice. That's what we would expect from a hero.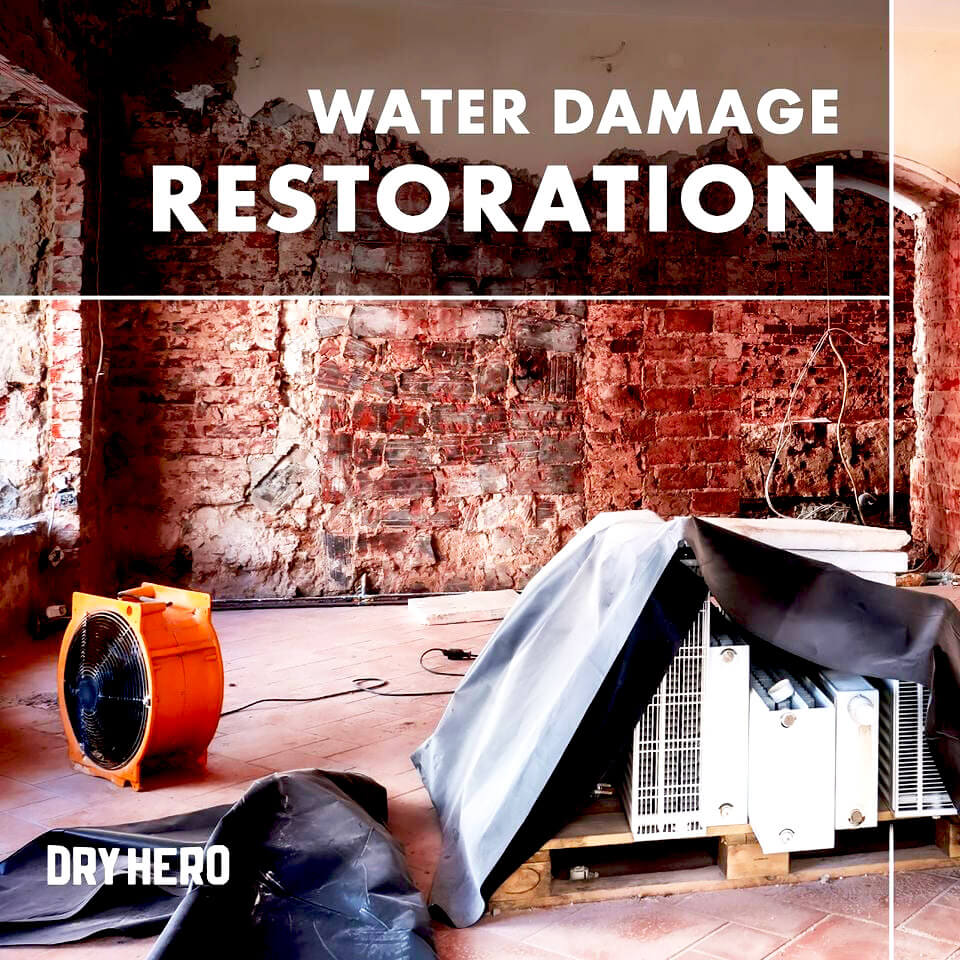 WATER DAMAGE AND DRY OUT SERVICES
When you need dependable, affordable water damage cleanup and Lincoln dry out service, DryHero is the company trusted by businesses, insurance companies, property managers, plumbers and building contractors. Since mold growth is driven by moisture content, it's crucial that water is removed and the structure dried as quickly as possible. We use sensitive moisture detection equipment to document that your home is safe and dry.
LINCOLN BASEMENT WATER DAMAGE
Modern basements in Lincoln have beautiful finishes, amenities and furnishings. However, Lincoln basement water damage can be devastating when it strikes. Drain tile systems and sump pumps, designed to protect Lincoln basements, often don't. Finished basements present unique water cleanup and drying challenges that are unique to them. Concrete slabs, floor coverings, wall insulation, vapor barriers and cabinetry all respond to basement water damage differently than other parts of your home.
SEWAGE BACKUP CLEANUP & REMOVAL
Lincoln sewage cleanup and sewage backup removal, regardless what you call it, is one of the most difficult forms of water damage. DryHero thoroughly removes, sanitizes and even tests for sewage contamination. Category 3, referred to as "black water" by the IICRC, is water that has the potential to be grossly contaminated. Floor drain overflow, sewage backup and septic systems are all black water sources. Before you try cleaning up sewage contamination, we urge you to call 402-438-2379.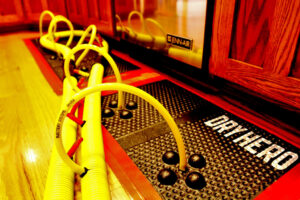 WHAT TO EXPECT FROM YOUR LINCOLN WATER DAMAGE RESTORATION
From Ritch Paprocki, owner of DryHero Water & Mold:
"I began my career in the water damage restoration industry in 1985, while still in high school, and have been truly hooked since. Restoration obsession my wife calls it. The industry has been good to me. It helped pay for a degree from the University of Nebraska – Lincoln's College of Engineering and today supports my family. So when you call DryHero, it's not just business, it's deeply personal.
I've worked for large national insurance restoration franchises, managed catastrophic losses, have seen mistakes made and made plenty of my own. What to expect from your Lincoln water damage restoration? Honestly, it will depend on the restoration company and their people. Expect experience, competence and honesty from DryHero Water & Mold."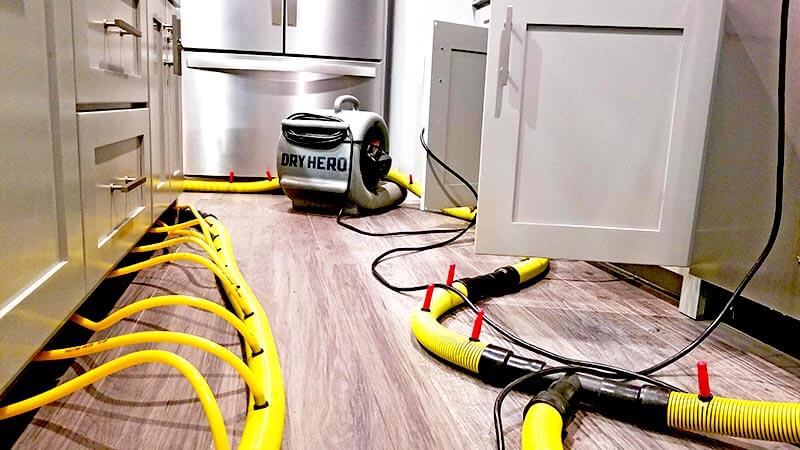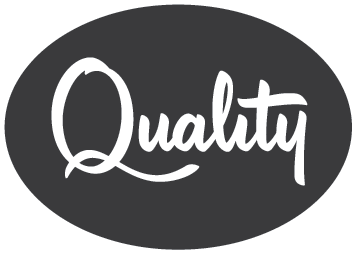 Ritch was extremely knowledgeable and professional. He explained exactly what was going on and made it easy to understand. I highly recommend DryHero to anyone in need of their services!
After having symptoms of mold toxicity I called Rich and he was at our house the next morning! He was very thorough and when the results came back with high levels he explained exactly what we needed to do to take care of it. We had Rich come back and test a couple months later & we have resolved our mold issue! Awesome experience & would definitely recommend to anyone who needs mold testing done!
I called Ritch in the morning and he was at my place by noon. He was thorough and professional. He gave his professional opinion and suggested course of action that was reasonable and effective. He held true to his word. I recommend DRYHERO for any service that he provides!
Ritch was super quick to respond to my inquiry and was able to get out to my house within a day! He checked out all my areas I was concerned about plus some and gave my pointers of what we needed to do so we weren't spending a ton of money.
I have been so pleased and impressed with the service and work that Ritch and his team have done for us! They are prompt, considerate, detail-oriented and go above and beyond with their service. I would highly recommend Dry Hero!
Ritch is a straight shooter! He's been in the Lincoln area for a long time, and he'll only be honest and direct. Very competitive pricing. I highly recommend this guy without any reservations whatsoever! He's your guy!
DETERMINATION & RESTORATION DISTRIBUTED BY THE DRYHERO WATER & MOLD CO.
SOURCED WITHIN BEAUTIFUL LINCOLN, NEBR.
LATEST NEWS, RESTORATION TIPS AND ADVICE
HOW DOES MOLD GROW IN YOUR HOME? Mold spores are everywhere in our outdoor environment, so naturally they end up inside our home, contained in our dust. However, you never want to have mold growing in your household. When mold grows indoors, it's an indication of a...
read more